Shionno Umi, room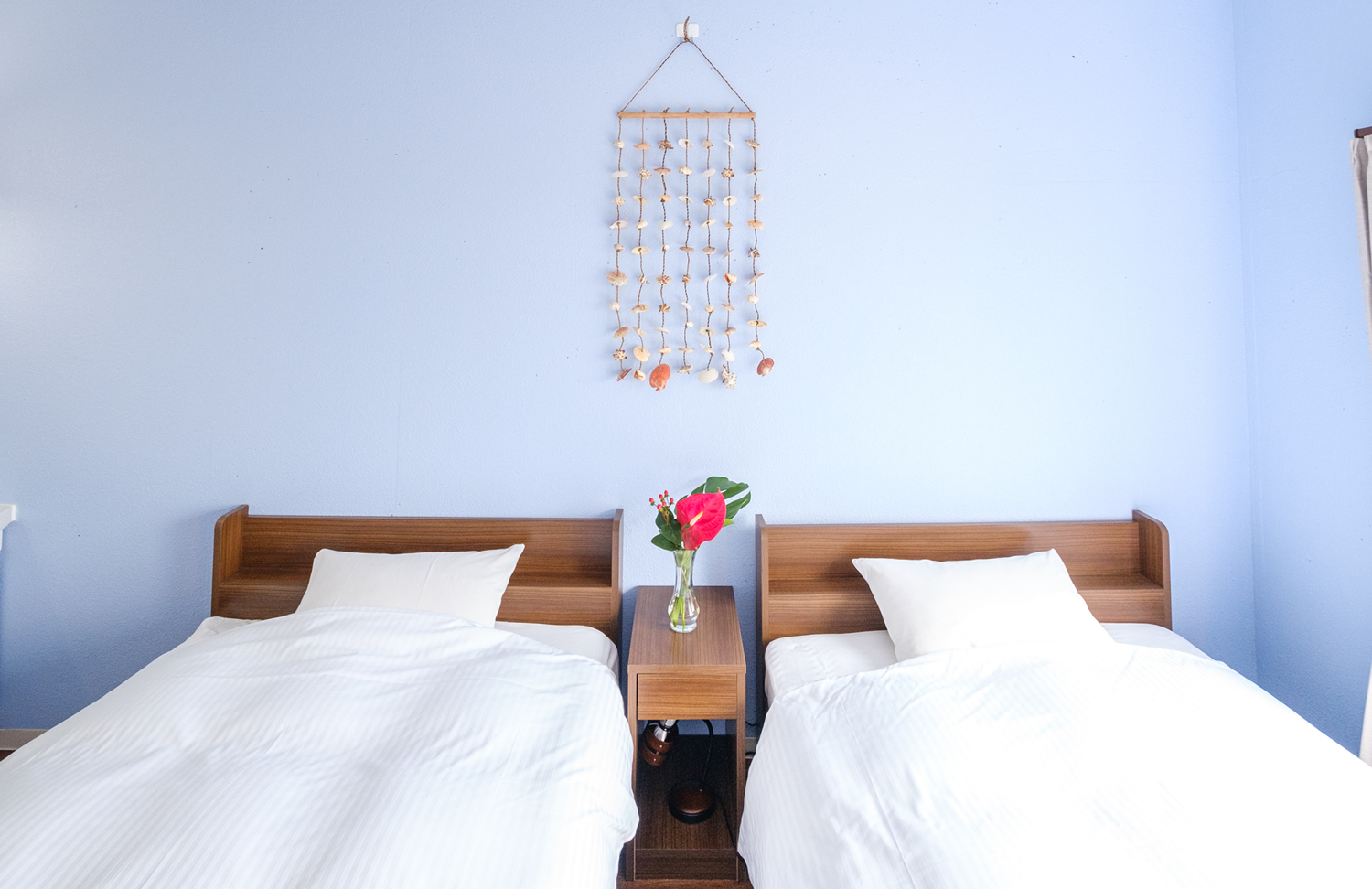 The premise is built on a flat spacious area with each room designed as a bungalow. There is no waiting for elevators and it minimizes the noise from neighboring rooms. We also have barrier-free rooms (for people with disabilities) available. Please contact us to book these rooms.
All rooms are twin rooms, max 2 adults per room (up to 2 infants can sleep together).
*Children above middle school (13 years old) will be costed under the adult rate.
Booking for one person is also welcome.
All the rooms come with free wifi so whether you are staying with us for a holiday or a business trip, we have you covered.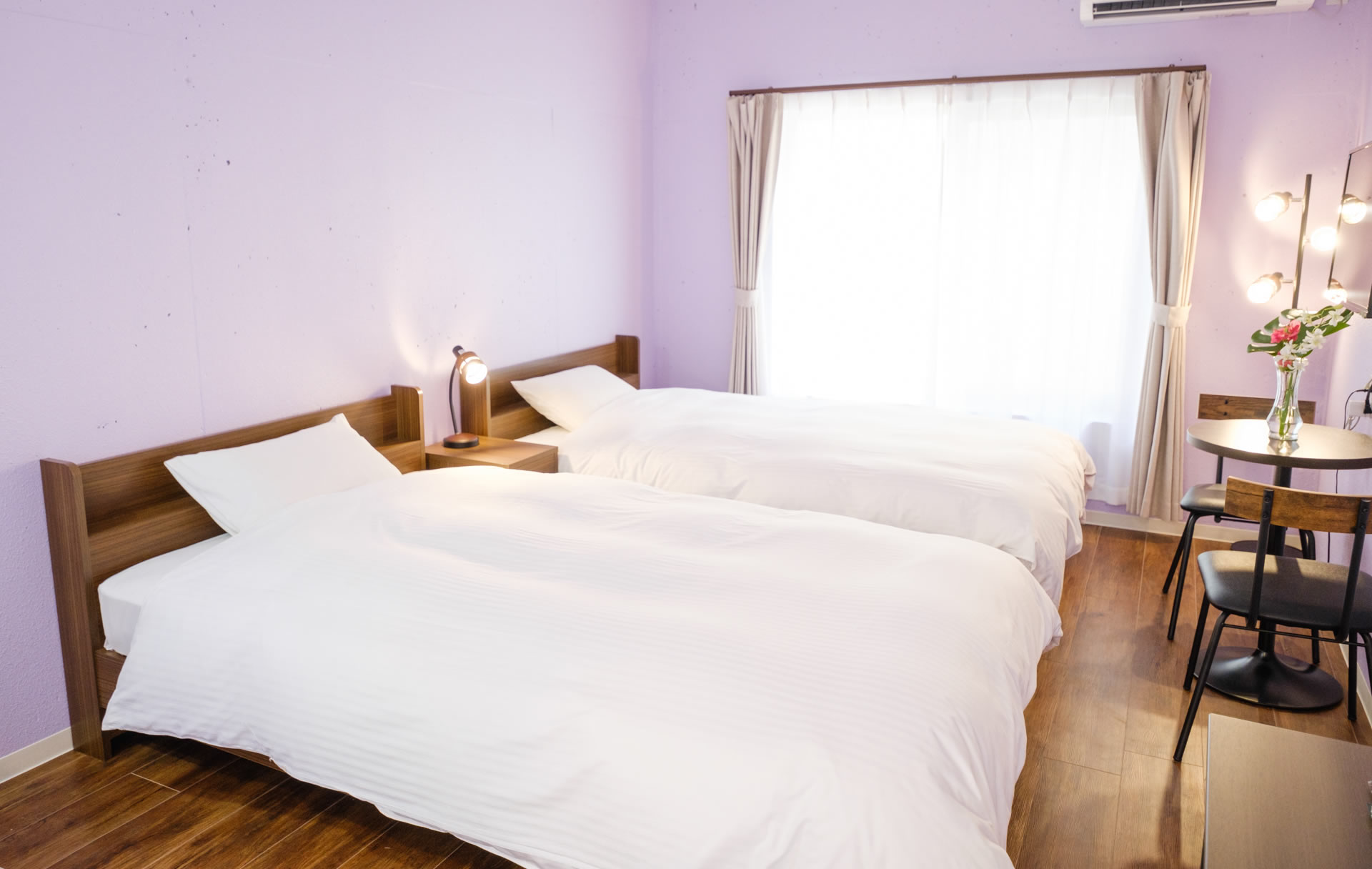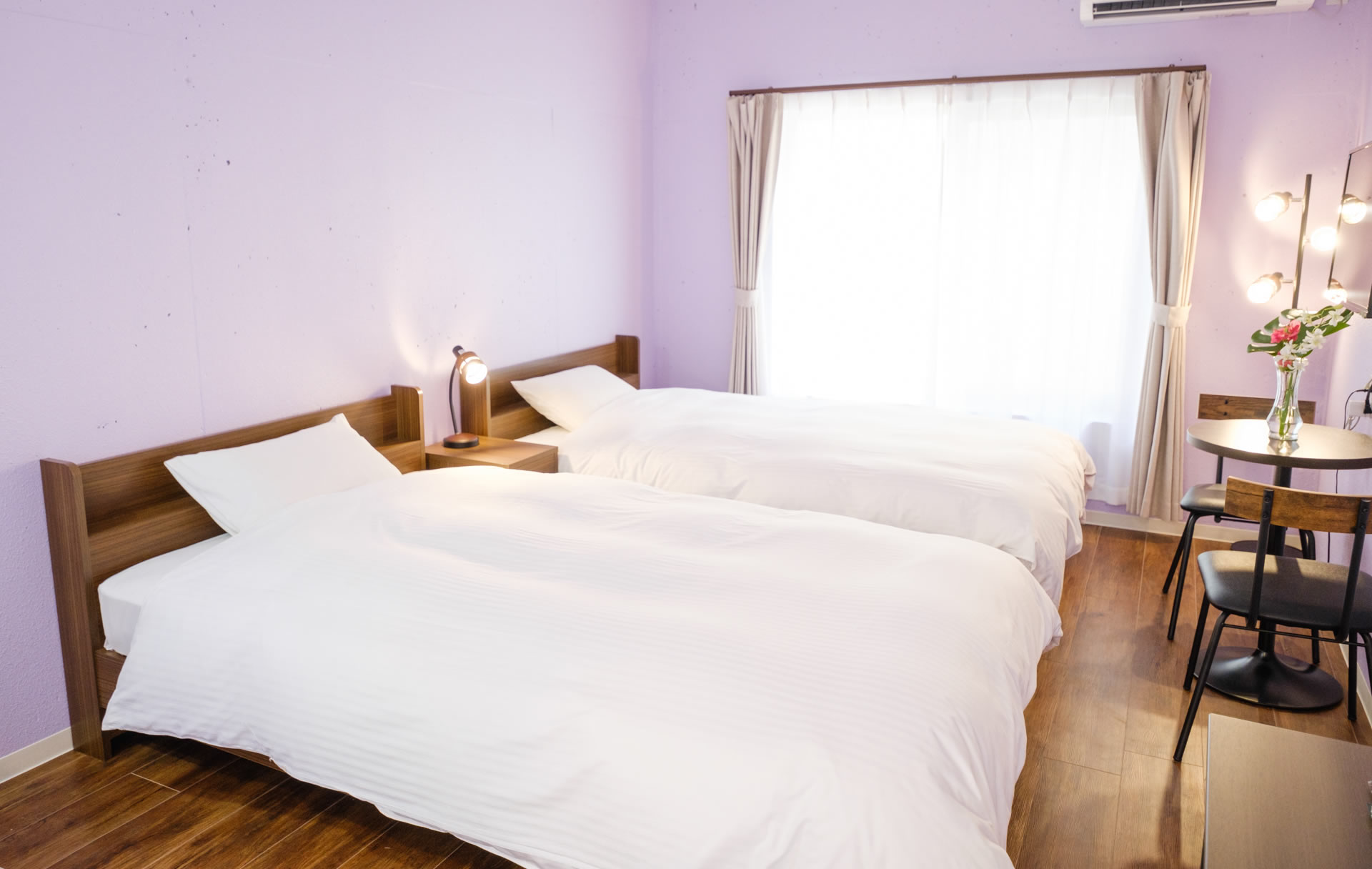 All rooms are twin rooms for 2 persons per room (up to 2 children under elementary school age may sleep with a parent).
Adult rates apply to junior high school students and older.
Of course, you can also stay alone.
All rooms are equipped with Wifi for a comfortable communication environment on Miyako Island, making them suitable for a wide range of purposes from sightseeing to business.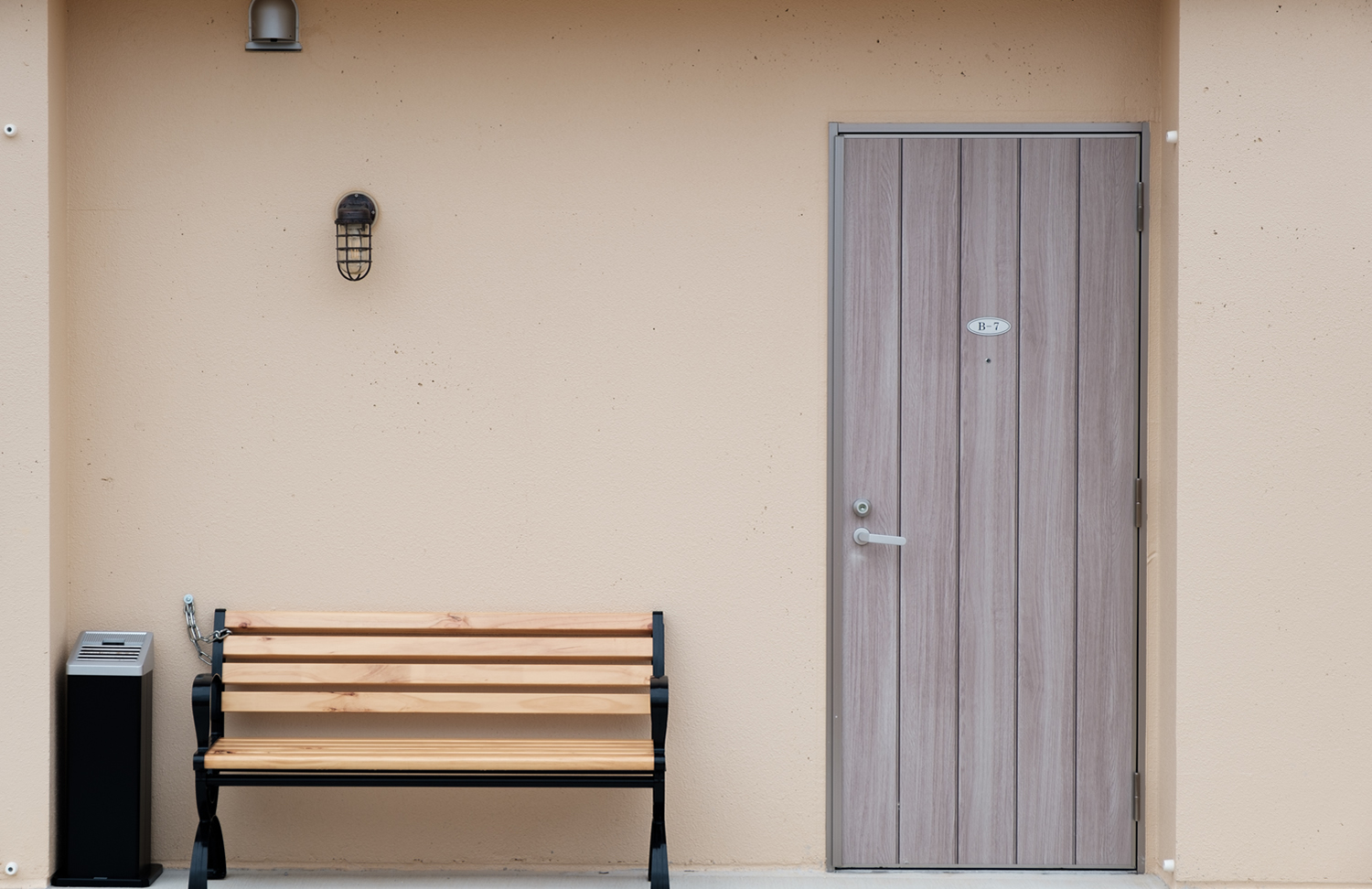 Total of 50 rooms available, barrier-free rooms (for people with disability) available.
All rooms include free wifi
Size: twin room 19.37㎡
Facilities: Toilet, shower room, lavatory
*Toilet and shower room are in separate rooms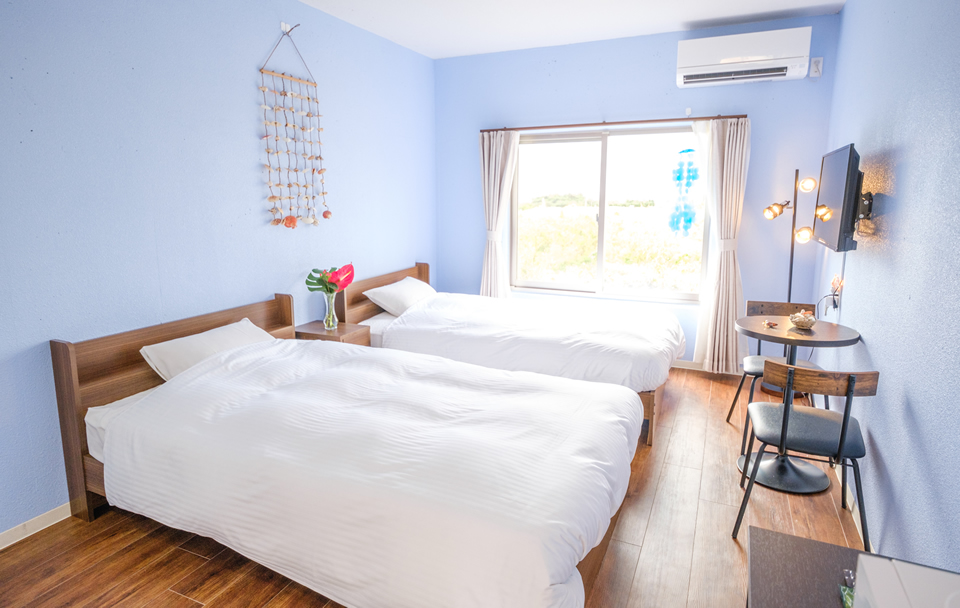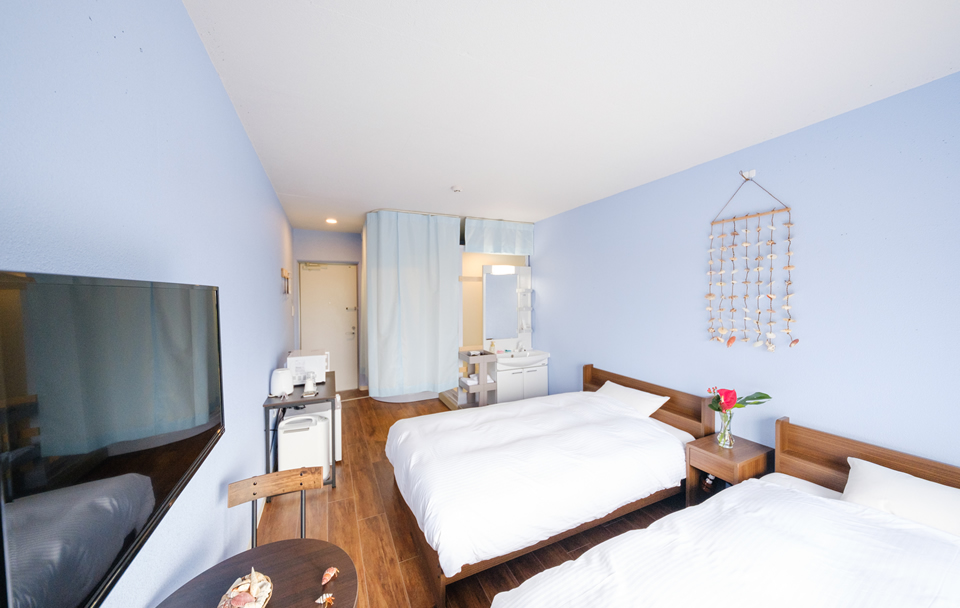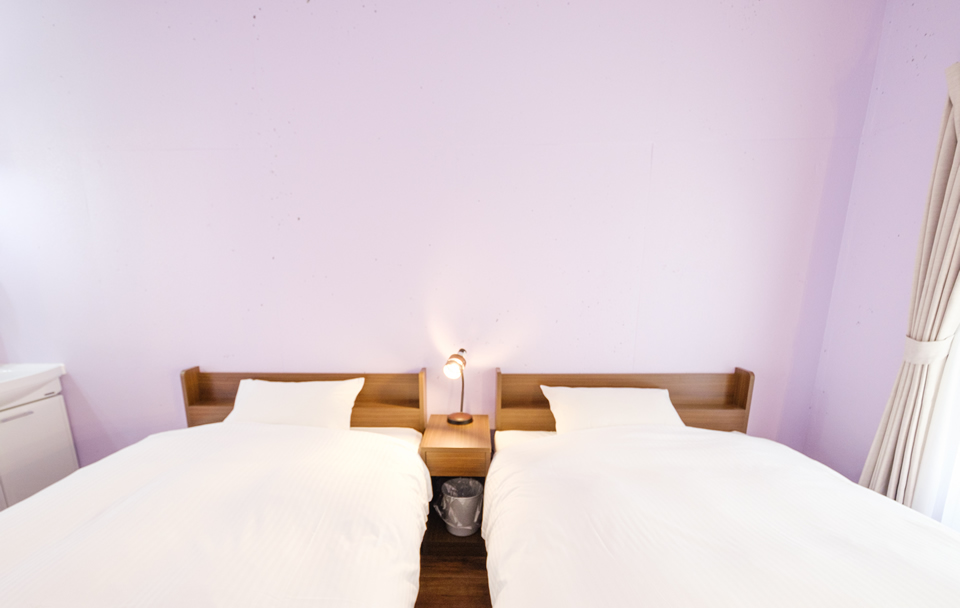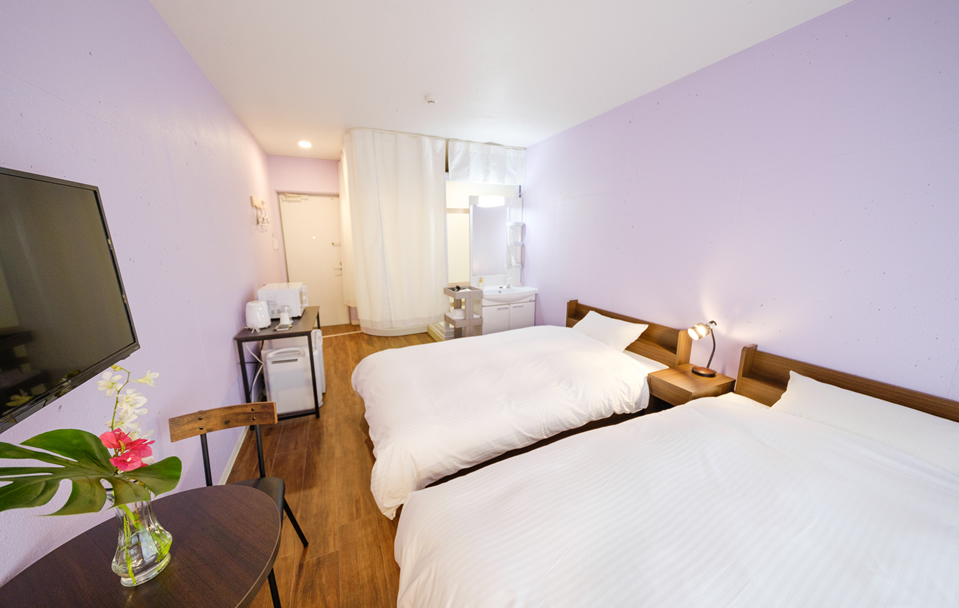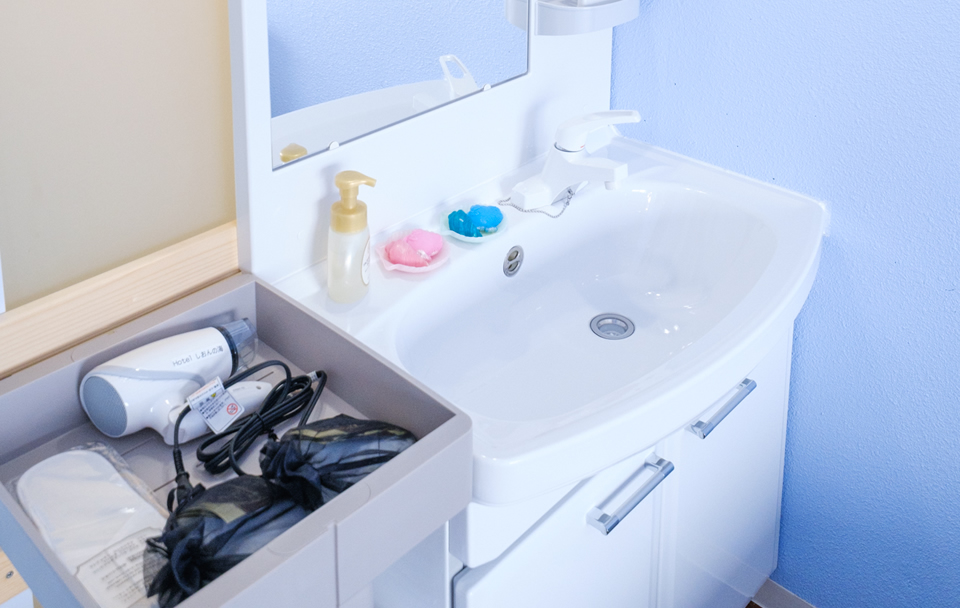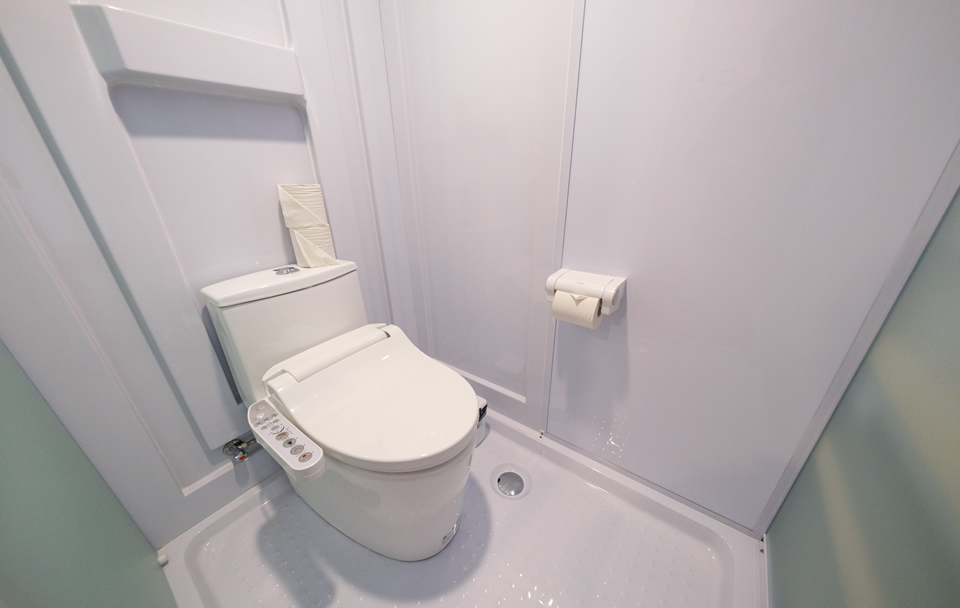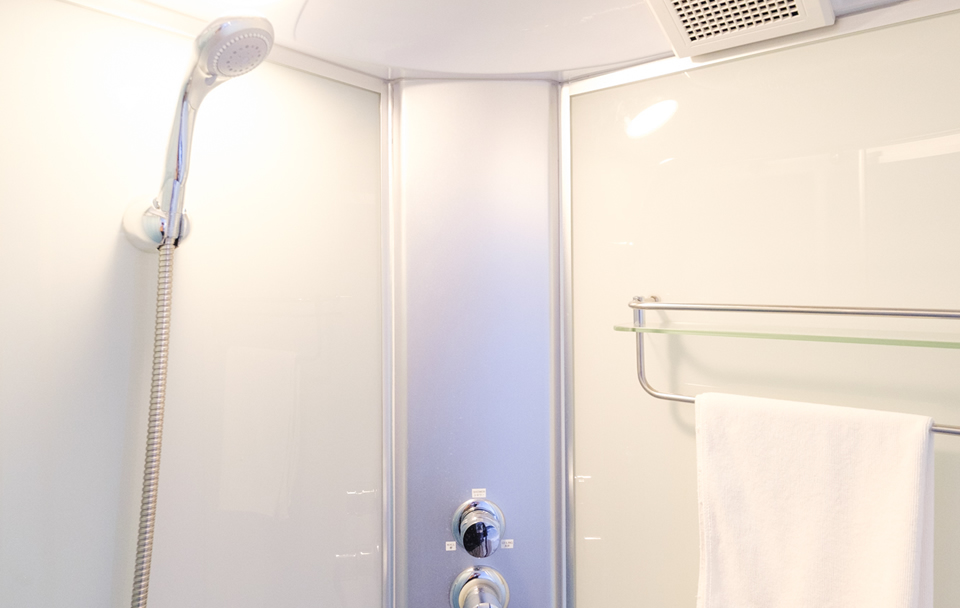 Price
All rooms are a twin room
For 1 Adult
Total of 50 rooms
Please contact us for more information relating to room fees.

Please contact us for detailed rates.

*For children in primary school, the room fee will be 70% of the adult rate.
Up to 2 infants (Children below primary school) can sleep on the same bed. 
*Breakfast: Must be booked separately (1,000 Yen)
If you are viewing this on a smartphone, you can scroll this sheet to the side.
Booking

Please make your bookings here